May 8th, 2013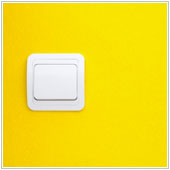 For the past five years there have really been only two major smartphone systems: Android and Apple's iOS. Systems like the Windows Phone have been on the outside looking in. Microsoft aims to change that, and has been gaining ground, albeit slowly. The latest version of Windows Phone, Windows Phone 8, offers users a solid mobile system that will likely attract many business users. The problem is, it can be a bit of a chore to switch to a new system. However, Microsoft has recently released an app for Android users that makes this switch much easier.
If you have an Android phone and want to move over to a Windows Phone, Microsoft has recently released an app that can help. "Switch to Windows Phone", available on the Google Play store, is an app that scans your device for installed apps and then links them to your Microsoft Account. It will also tell you how many 'matched apps' are available for the Windows Phone.
Matched apps are either the Windows Phone version, or a similar app that has the same functionality. It is highly likely that you will see more than 70% of your Android apps available on the Windows Phone Store.
After you have matched your apps on the Android device, you can then download the companion app from the Windows Phone Store, log in to your phone using the same Microsoft Account and the app will show you the available apps and allow you to tap on them to install them.
If you have synced your contacts, email and calendar with a Google Account on your Android, you can also log into this on your Windows Phone and the three should sync automatically. This means that switching is technically as simple as signing into two accounts on your Windows Phone.
Looking to switch? Download the free Android app from Google Play here. You can find the free companion app on the Windows Phone Store here. Check back next month for an in-depth look at how to switch to a Windows Phone from another system. If you are considering switching, or would like to learn more about how a smartphone can help make business easier, contact us today.
Published with permission from TechAdvisory.org.
Source.