At Technology Visionaries, we believe that your investment in IT is the key to your company's success. We've got all your
IT support
,
VoIP
, and
cybersecurity needs
covered. Trust the managed service provider that's committed to growing small businesses in New Jersey. Make us your partner, and keep downtime, costly outages, or security breaches at bay.

Managed IT Support
Maintaining visibility into your businesses' computers and network is impossible without the right tools. With our managed IT services in NJ, you now can be notified of problems with your computers and networks before they cause downtime and loss of employee productivity.

Backup and Disaster Recovery
Technology Visionaries ensures your business will be covered in the event of a data loss emergency by implementing a comprehensive plan for data backup, computer hard drive backup, and hardware and system recovery for your company.

Hosted VoIP Telephone Systems
As a small business, you need every advantage you can get to compete against bigger companies with bigger resources. Technology Visionaries is proud to provide our clients with a cost-effective, enterprise-class solution that is easy to use and manage.
Recent Blog Posts
Stay up-to-date with with industry news.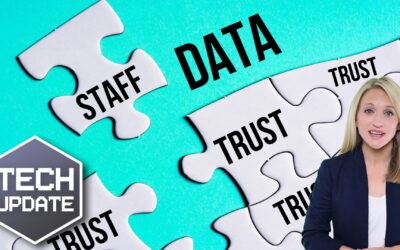 Do you trust your employees with sensitive business data? You might be shocked to learn how many business owners don't. But why… ? We have the answers.
read more

Timely Support
When other IT support companies put you on hold, Technology Visionaries puts you first. Our Proactive and personalized technology solutions will ensure your business experiences minimal downtime and maximum productivity.

Innovative Ideas
We are constantly searching for new ways to satisfy the needs of our clients. We will always look for the best possible way to make sure that our managed IT services in NJ will give you peace of mind when dealing with your technology.

Advanced Technology
We pride ourselves on using only the best technology when delivering our IT services in NJ. We use tools that will help resolve your issues quickly and effectively while also being budget friendly.

Clear Communication
We will always keep you in the loop with what we are working on. Our technicians will explain your issues in ways that are easy to understand, without talking down to you.
At Technology Visionaries, we're proud to have helped many businesses in New Jersey succeed through our comprehensive managed IT services. Here is what some of our clients say:
As CFO of a Township that is always busy, Technology Visionaries has taken all the stress off of me with helping other departments with their computer issue and problems. When anyone calls, we receive immediate answers and a better response than other previous IT companies we have used before. More importantly, they are very professional and take the security of our network across multiple locations and computer systems very seriously. As the old saying goes – You get what you pay for.
Their team answers questions and communicates with no "geek speak." They take care of any issues very quickly to get us back to working on our projects. They're honest, they understand our needs, our budget constraints as a non-profit organization, and make recommendations on how to achieve our goals cost-effectively. If you are looking for an IT company, I would say stop looking – their team is awesome and you won't be disappointed.
We have never lost one byte of data after ten years of working with Technology Visionaries. A human answers the phone – you cannot overstate the value of that. Our systems don't go down and the disaster recovery plan worked when needed.