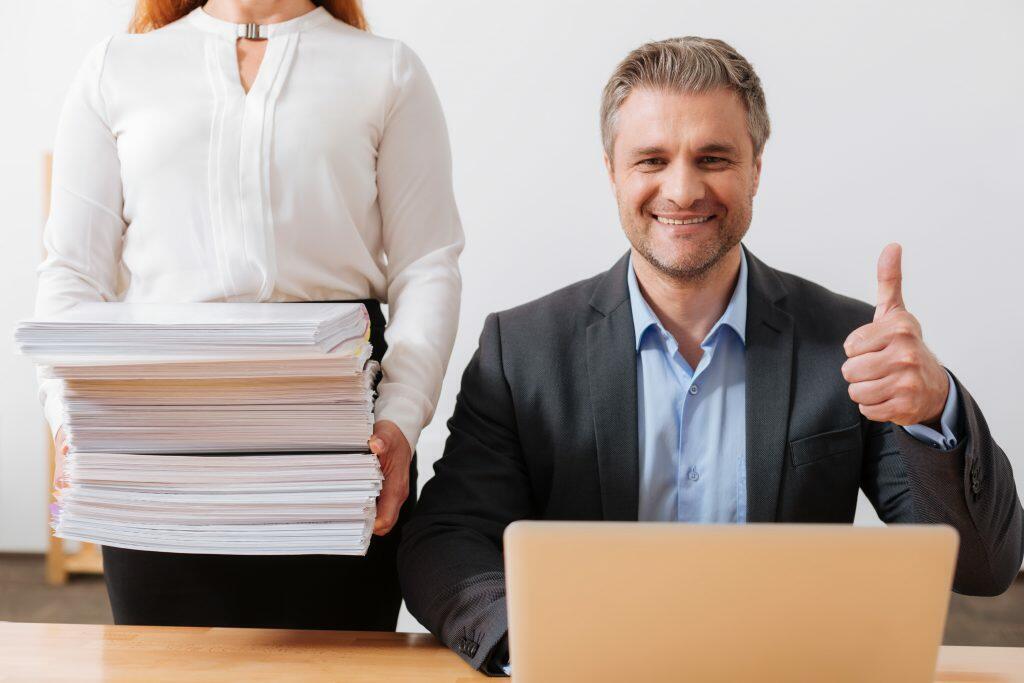 One of the major benefits of all the new cloud computing applications that have come out in the last 5-10 years, is that offices have more ways to save time and collaborate than ever before.
Statistics show that a connected office with good communication performs better than one without, and that improvement in team communications is at the heart of many of the business productivity apps that have entered the market.
How much can using the right cloud services for productivity help your New Jersey business? Here are just a few stats that help answer that question:
Online collaboration tools can increase team productivity by 20-30%
86% of employees and managers say workplace problems stem from lack of good communication tools
Effective communication decreases employee turnover by 50%
80% of businesses use team collaboration apps to improve business operations
There are several great cloud-based business productivity tools out there to use, so many in fact that it can get confusing. How do you know which ones to choose and avoid redundancy?
That's where IT consulting can really help. Through our Virtual CIO services, we can take a look at your operations and help you choose the best productivity apps that will work in concert without duplicating efforts.
Let's take a look below at the main types of productivity applications that can streamline your operations in several areas.
Types of Cloud-based Productivity Apps to Consider
Often the decision between one particular application and a competitor will depend upon the nuances of your company and how you work.
For example, there are multiple cloud applications designed to help with project and task management, some focus on simplicity and ease of adoption, while others are made to give enterprises the complexity and freedom they need to support multiple workflows. Most of these apps give a free trial, which is the best way to try them on for size and see which fits your organization best.
Project & Task Management Applications
Trying to manage tasks across multiple projects, personnel, and deadlines can be chaos if you don't have a good system in place. Project management applications help streamline the process and many use a Kanban board interface in which tasks are put on cards that can then be dragged into the next status column as they progress.
Commenting and filesharing are also common in these tools along with the ability to see views at a glance that help you identify project bottlenecks and do automated follow ups with team members.
Some of the most popular apps in this category include:
Trello
Asana
Jira
Microsoft Project
Team Chat Applications
For real-time chat ability that can replace those inefficient back and forth internal emails, a team chat tool can completely revolutionize the way your organization collaborates and communicates.
They use chat channels which can be organized by department, project, client, or any other way you like. The benefits include easy file sharing and instant and more efficient communications across your organization. They're also designed to integrate with multiple other cloud platforms, like project management apps, to streamline discussions and keep all communications in one place.
Two of the top team chat tools that have been vying for the number one spot include:
Help Desk/CRM Programs
Most companies have customer inquiries coming in from multiple areas – phone, email, website contact forms, chat, social media, etc. How does your team know who is following up with which leads and customers and what the status is?
A cloud-based helpdesk and CRM application can gather all your inquiries into a single place and allow easy integration with sales applications. So, for example, your customer support team could transfer sales prospects over to the sales team, without them having to sort through other incoming contacts that aren't relevant to them.
Follow up email templates can also be created and automated in the CRM program to both reduce follow up time and ensure no one is falling through the cracks.
Some of the popular CRM/Help Desk apps to check out include:
Zendesk
Freshdesk
Microsoft Dynamics 365
Zoho Desk
Sales Pipeline Applications
Sales pipeline apps differ from helpdesk apps in that they're designed specifically for moving prospects through your sales pipeline. They include helpful features like deal status, alerts when a contact has languished without communication for too long, and automations like reply alerts and automated emails.
You'll want to look for those that connect seamlessly to your helpdesk/CRM program so data can be shared and updated across both applications.
Popular sales productivity tools include:
Salesforce
Zendesk Sell
Pipedrive
Freshsales
Email Automation Applications
Using email automation for lead nurturing can both increase your conversion rates and significantly reduce your time to nurture contacts manually.
You simply set up a series of emails that will be sent out to particular prospects at different time intervals or based upon actions they take. Then, once a lead is tagged appropriately, they go through the nurturing follow up automatically, without you having to remember what email to send next.
These programs give you a lot of freedom to automate the information shared based upon an industry tag, the size of the company, whether or not they're clicked a link in an email, and more factors.
Here are a few of the popular programs that can do this:
Mailchimp
Constant Contact
AWeber
Drip
Get Help Boosting Your Office Productivity with the Right Tools
Technology Visionaries can help you sort through tons of business productivity tool options to find the best fit for both your budget and company needs. We'll also help you set up integrations and custom automations that can shave hours off time spent doing tasks manually.
Take that first step to a more productive office by contacting us at 732-587-5960 or through our contact form.