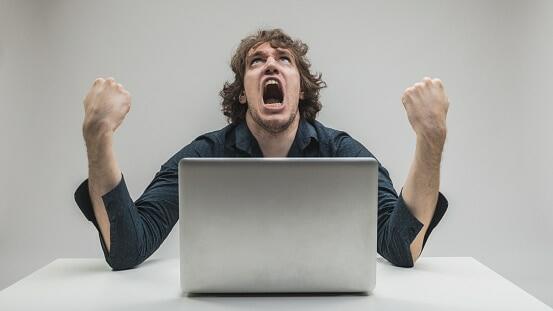 Downtime is a dirty word when it comes to business. This means regular operations are disrupted and, in turn, businesses in New Jersey lose money. According to research and advisory company Gartner, the cost of network downtime is an average of $5,600 per minute or a total of $300,000 per hour.
This is the reason you need your IT infrastructure, whether it's hosted on your premises or on a cloud, to work seamlessly and uninhibited on a 24/7 basis. If your infrastructure is down, it creates a bottleneck of unaccomplished tasks and these bottlenecks translate not only into lost revenue but also added operational costs.
All these things beg the worrisome question: how much downtime can your business actually afford?
Not If But When
Unexpected downtime can lead to events that can cripple your business financially. If you're not prepared for a natural disaster, human error, or a deliberate cyberattack, which are all a matter of when not if, it's going to cost you client satisfaction, employee productivity, and revenue.
To calculate the impact of downtime, the technology-focused CIO magazine suggests a simple formula, which is:
(# of Impacted Employees) x (Productivity Factor) x (Average Hourly Salary) = Cost of Downtime
The employees impacted by the downtime are still earning a salary even when the system is down. Add the value of productivity that they lose, usually determined by the nature of their work, and you can estimate how much downtime can cost you.
How Technologies Help Address Downtime
With huge losses that business may experience during downtime, it's important to find reliable ways to prevent it from happening in the first place. Fortunately, technological advancements such as managed IT services, disaster recovery, and cloud computing services in NJ has minimized the likelihood of downtime for businesses.
Your IT department has many things to work on, especially if you run a big company that relies on computers and other electronic devices most of the time. Because of this, they might miss some IT-related problems that may cause your operations to grind to a halt. By outsourcing the maintenance and monitoring of your IT to a managed service provider, you'll have a team that's constantly focused on and on the lookout for any problems that may cause downtime.
Any company should have a disaster recovery plan to implement once unexpected downtime strikes. A good disaster recovery plan has its desired Recovery Time Objective and Recovery Point Objective all planned out. With the help of these, you are more likely to successfully recover from an unexpected disaster.
Cloud technology lets you access your data from any connected device, any time, and in any place. This benefit alone enables you and your employees to stay connected or work remotely from devices that are n't affected by the downtime. There's also the advantage of disaster recovery as a service (DRaaS), enabling you to access your backup from anywhere even if your primary facility or infrastructure has been affected.
Minimize Your Downtime with Cloud Computing Services
Now that you know how costly downtime can be in more ways than one, it's time for you to plan for its possibility. Technology Visionaries LLC is a New Jersey-based provider of technical support and solutions. Our various services, such as managed IT, business continuity, and cloud computing can help you prepare for any unexpected downtime.
Contact us at (732) 587-5960 for more information.