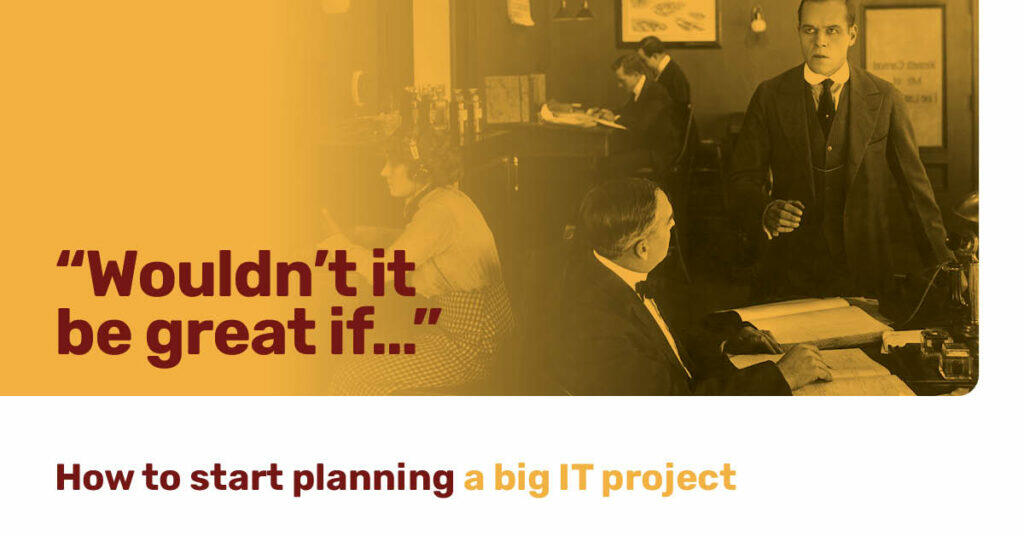 Implementing significant changes to your IT infrastructure can be a daunting task, and without careful planning, it can lead to unexpected challenges. Therefore, planning is crucial to ensure the changes deliver the desired outcomes.
To help with this process, we offer a free guide that contains all the necessary information to assist you in achieving a successful IT transformation. The guide covers various aspects such as identifying the business requirements, evaluating the existing infrastructure, selecting the appropriate technology solutions, and developing an implementation strategy.
By downloading this free guide, you will have access to valuable insights and practical tips that can make the planning process more efficient and effective. It will enable you to make informed decisions, minimize risks, and ensure that the changes align with your business objectives.
In conclusion, if you want to achieve a successful IT transformation, careful planning is essential.
Download our free guide now to get started on your IT infrastructure overhaul. https://www.technologyvisionaries.com/wp-content/uploads/2023/05/How-to-start-planning-a-big-IT-project-Free-Guide-for-May.pdf