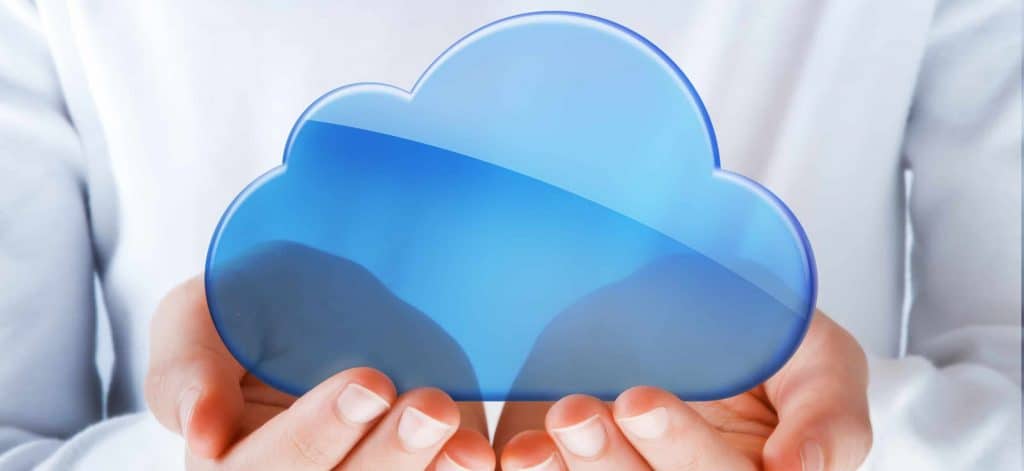 In the technology world, just a few years back can seem like ancient history. Tech evolves so fast that yesterday's "cool new thing" is now being reimagined into something else.
One technology that's been changing the way we think about our computers and software resources is cloud computing. When the term first came into general use in offices back around 2006, people would wonder what "The Cloud" actually was.
Fast-forward to 2019, and cloud adoption rates have been rising every year and overtaking what used to be considered "normal" computing. The cloud IS the new normal.
73% of organizations have a portion of their IT infrastructure or at least one application in the cloud. (Forbes)
We've seen this evolution happen at Technology Visionaries and we've been on the forefront of helping businesses in New Jersey make the most of it through our IT consulting services.
So, how has the cloud evolved over the last 13 years? What should your business be doing to take full advantage of cloud computing and prepare for the next 13?
Read on for our "Then and Now" look at cloud computing and tips on taking advantage of it in 2019.
Then: How Did the Cloud First Begin?
Some tech historians point to a 1996 internal document from Compaq Computers as the first time "cloud computing" was used as a term. But it really wasn't introduced into the mainstream until 2006.
This is the year Amazon launched Amazon Web Services (AWS) to provide internet-based solutions such as online storage to businesses.
2006 is also when the term "cloud computing" became used more widely by companies like Microsoft, IBM and Google as a whole new way of accessing software and files rather than just from a local desktop computer.
While businesses were still trying to figure out exactly where this Cloud was and what it would mean for them, the IT industry giants already saw this as the future of office technology, and they began releasing cloud-based applications to consumers.
Some of the earlier cloud-based offerings included:
Google Docs

Netflix streaming video service

Apple's iCloud

Oracle Cloud (with Iaas, PaaS, SaaS)
What the Cloud Looked Like a Decade Ago
Just a decade ago, businesses were still trying to get their heads around cloud computing and how it would help their business.
While consumers were getting used to the cloud via iCloud, the main tool that a company may possibly be using at this time would be a cloud-back up. But they were initially very slow, and it took a while to completely backup a system, which was a drawback.
Security was also a major concern, because companies were used to having either a local backup disk or server on their premises, and they weren't sure where their data was when it was "in the cloud." The idea took some getting used to.
What are the Big Drivers of Cloud Adoption for Businesses?
Microsoft's Office 365, which was launched in 2011, finally made sense of the cloud for many businesses, because it took all the programs they'd used for years and gave them a cloud upgrade with more flexibility built in.
Another major driver was the increasing use of mobile devices. In 2008, mobile was 12% of all digital consumption, by 2015, that number climbed to 51%, and it's only gone up from there. Currently, 60% of employees use mobile apps for work tasks. The cloud bridged the gap between desktops and mobile devices.
Business continuity is also a major reason behind company's climbing on the cloud application bandwagon because cloud computing allows companies to run their business systems from anywhere, protecting them in the event of a natural disaster or other outage at their physical location.
Now: How Should You Take Advantage of the Cloud in 2019?
There's no doubt these days of the importance of cloud-based applications. Companies are switching more of their workflow to the cloud every year. There are now thousands of cloud-based applications, with more being added all the time.
If you've been wondering which key cloud technologies you should be using, here is a run down of some of the most beneficial that help companies boost productivity while lowering costs.
Office 365
As the cloud has evolved, so has the Office 365 platform. It's a cloud hybrid that can be used both offline and online, which fits many businesses perfectly.
Online Accounting Software
Gone are the days of having to copy accounting files on an unsecure disk to share with an accountant. Cloud-based accounting programs, like QuickBooks Online or Xero, make it much easier to handle the day-to-day of accounting and have it accessible from any device.
VoIP Phone Systems
Internet-based phone systems have the clarity of landlines with more features and flexibility. But the big draw for companies is that VoIP is just a fraction of the cost of traditional analog phones.
Team Collaboration/Messaging
Tools like Slack for messaging and Asana for project management have made staff more collaborative than ever, and collaborative teams are more productive.
Cloud Back Up & Recovery
Yes, one of the earliest uses of the cloud is still just as important and a key to keeping your files safe and recoverable. And in 2019, the speed is much faster and capacity a lot cheaper than it was over a decade ago.
Virtual Desktops
We call virtualization "Cloud 2.0" because it's still in the early stages of adoption right now, but the idea of being able to access your entire desktop (files, programs, settings) from any computer, and having multiple staff share the same hardware to access their own virtual desktop is an interesting one to many business owners.
Get Expert Guidance and a Comprehensive Cloud Computing Plan
With so many cloud computing options, putting together one comprehensive system that brings in all the components of your business can be challenging. Let Technology Visionaries give you our expert help!
We'll make sure your cloud computing plan is perfectly tailored to your needs and budget. Call us at. 732-587-5960 or schedule a consultation online.