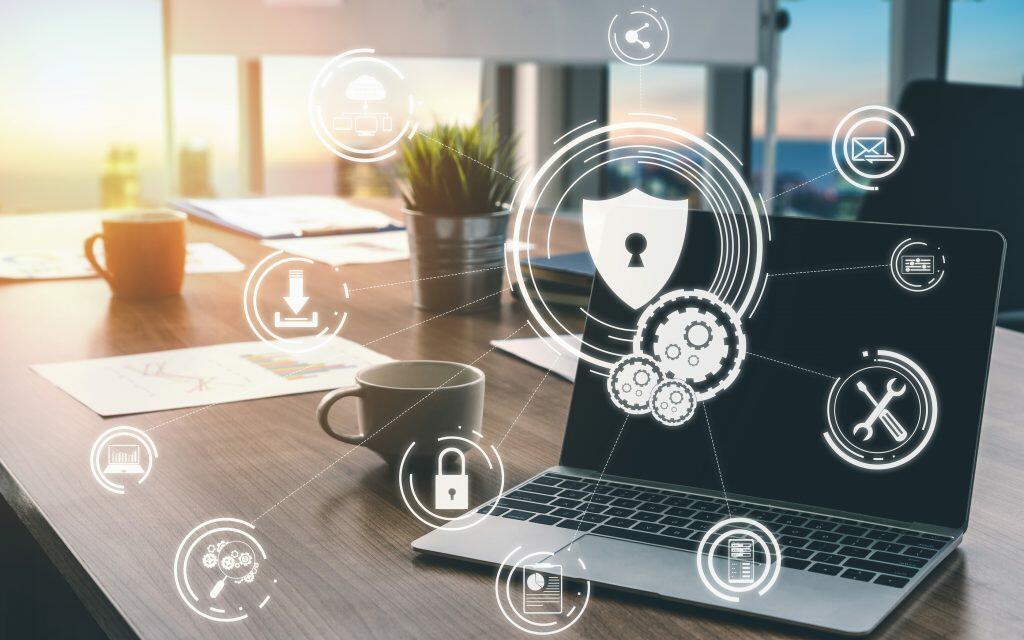 There's a reason that Google now penalizes the search rankings of websites that aren't mobile friendly, it's because a majority of the searches performed on their site are now done from smartphones and tablets rather than desktops.
A few things have caused more of our online use to be taken over by mobile phones in the last several years:
More powerful mobile devices
The rise of cloud services with mobile apps
Better internet speeds that make working remote easier
Mobile devices also continue to take over more of the workload at the office each year as well. 91% of corporate employees are using at least one company mobile app. And it's something management typically encourages because statistics show a boost in productivity when workers are given more flexibility in how they access business applications.
87% of companies expect their employees to use their personal mobile device for work purposes.
But while companies might be enjoying the efficiency benefits from incorporating mobile devices into their workflows, they can pose a serious security risk if not managed properly.
When you have multiple smartphones that can easily go anywhere with the ability to access and download company data, keeping track of them and controlling access remotely becomes critical to network and data security.
This is what mobile device management (MDM) applications were designed to help with. Any company that has applications and data being accessed by smartphones and tablets, really needs one in order to keep things under control.
Ways that Mobile Device Management Improves Security
There are a number of mobile device management applications on the market to choose from to help you secure mobile access to business data and they typically work in similar ways to improve network security.
If you're an Office 365 user, then you may want to consider an upgrade to Microsoft 365 which adds on Microsoft Intune, a mobile device management app, as well as other features to your Office subscription.
Here's how a mobile device management can help keep your data secure even when it's being accessed by multiple devices that can be located anywhere.
Remotely Manage Access Controls
If an employee quits suddenly but still has your mobile apps on their smartphone, an MDM app can allow you to quickly revoke access remotely from an admin control panel.
Administrators can easily grant and revoke access to all company apps located on mobile devices, which makes administering company applications for mobile much less complicated and less time consuming.
Keeps Work and Personal Separate
One of the sticky points of using a bring your own device (BYOD) program is how to control the work items on a person's phone without being invasive of their personal photos, contacts, etc.
A mobile device management app is designed to keep the two areas separate, giving you the visibility that you need into the "work" portion of their device without having access to anything personal and non-work related.
Enforce Updates and Security Policies
Ensuring everyone is updating their apps regularly to avoid security vulnerabilities can be a never-ending task if you don't have a central place to manage them.
Using MDM allows you to remotely control timely updates of apps and force corporate security policies to ensure compliance across all employee devices.
Device Loss & Theft Safeguards
The portability of mobile devices makes it much more common for them to be lost or stolen. When that happens, it can result in data loss for anything stored or cause a data breach due to the access they have to your business apps.
Mobile device managers give you the ability to remotely lock or wipe a device that's been lost or stolen so your data doesn't end up in the wrong hands.
Backups & Data Restoration
One dropped tablet can mean costly data loss. Mobile devices have a good deal of storage capacity, which makes them just as susceptible to loss of files if they're damaged or lost.
Most MDM applications include data backup and recovery, which ensures that no important data is at risk and keeps everything properly backed up from mobile devices, just like you do your desktop workstations.
Access and Device Reporting
If you've seen any unusual activity on your network, you have the ability to review mobile traffic logs when you use MDM.
You can gain valuable insights through the reporting features that allow you not only to investigate in the case of a data breach, but also see which work apps are being access the most and which aren't, which could be a clue that a particular software you purchased isn't as productive as you thought.
Do You Have a Handle on Your Mobile Devices?
If you're not being served well by the way you handle mobile device use at work, let Technology Visionaries help you put a comprehensive mobile device management program into place. We'll help you improve security and reduce the time it takes to administer a BYOD program.
Schedule a free mobile device consultation today by calling us at 732-587-5960 or using our contact form.