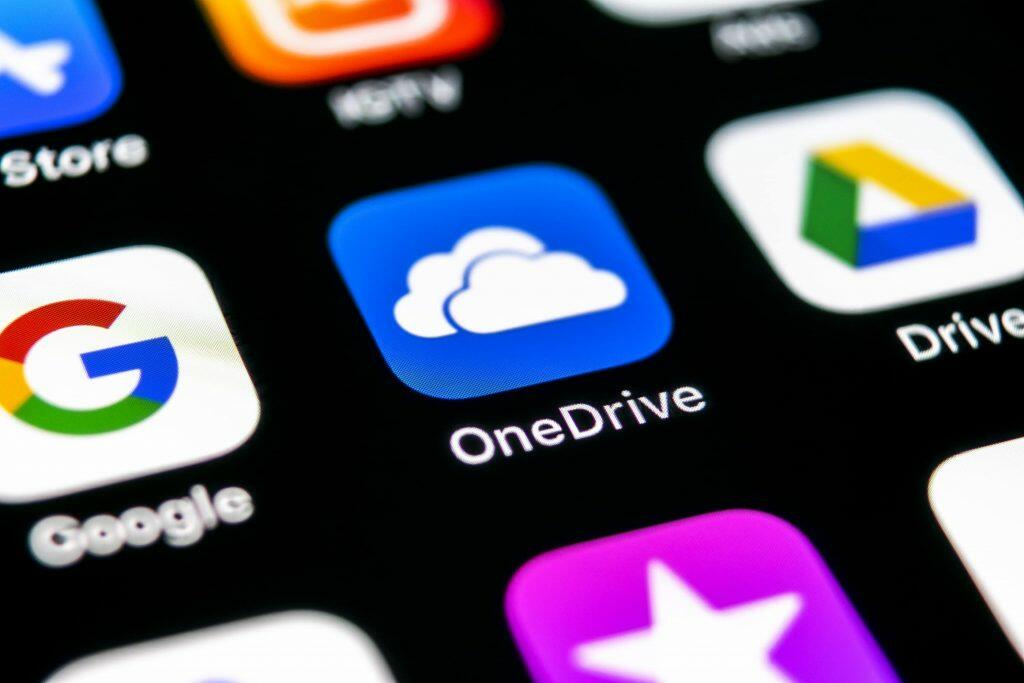 Data is being generated at a breakneck pace. There are approximately 2.5 quintillion bytes of data created daily, and 90% of the world's data was created just in the last two years.
The average office deals with millions of digital files between desktops, servers, laptops, and mobile devices, and keeping them organized, secured, and easily shared can be a challenge.
One of our favorite tools for making secure file sharing easier for businesses is OneDrive, which is part of Microsoft's Office 365 office suite. As part of our cloud services, our Technology Visionaries team helps New Jersey business owners get the most out of a variety of cloud-based solutions. Better file storage and sharing are always on the top of their wish list.
How many files do you send by email or transfer via another program on a daily basis? How many does your entire organization share in a typical week? If you're like most offices, you probably don't know the number, but you know it's a lot.
If you're just emailing everything, then security could be a big problem. And if your file sharing method isn't efficient, then your office productivity can suffer.
OneDrive can help in both cases – security and efficiency – and we'll tell you how!
OneDrive Advantages for File Sharing & More
When you subscribe to Office 365, you get 1TB of storage on OneDrive per user with your subscription. It's a cloud-based file storage and sharing platform that is fully integrated with Microsoft products, which brings several productivity benefits.
Let's dive in to OneDrive's advantages for offices and how using it can increase efficiency along with data security.
1. Share Files or Folders
You can choose to share individual files or whole folders in OneDrive. For example, if you're creating marketing assets for an upcoming product promotion, you could place all the pertinent promotional content and images in a OneDrive folder, then easily share the entire folder with a single link.
2. Flexible Sharing
OneDrive gives you the flexibility to share either with a link or sending via email, so you can choose the one that's most efficient for your needs. For example, if you need to share a file with one person that you're connected with in a Microsoft Teams chat, you may want to just drop them a clickable link.
If you're sharing a file with several people, to make things easier you could use the share by email option, which allows you to type in several email addresses and write a message and it emails them all right from the application, quick and easy.
3. You Control File Permissions
When you email a file, you have no control over who else might be accessing it or for how long. This can cause security issues that can mean data breaches or worse. For example, if you've emailed an internal company document to the wrong email address by mistake, you have no way undo it.
When you're sharing a file on OneDrive, you have the following options:
To allow editing or not
To set a file expiration date
To set a file password
This extra layer of security lets you put a time limit on access as well as require a password, which would keep anyone who mistakenly received the link from gaining access to the file.
4. Share on Social Media Easily
If you've got an image or video that you want to share on social media, you don't have to use a separate program to do it, you can share directly from OneDrive in a few clicks. Once you right-click on a file and choose "Share," click "More" at the bottom of the window to get options for Facebook, Twitter, LinkedIn, and Sina Weibo.
5. Keep Track of Who is Sharing What
A helpful feature of OneDrive is the ability to see what files you've shared or that an employee has shared. For example, if an employee has left, you can check to make sure they haven't shared any sensitive OneDrive files by logging into their office OneDrive account, selecting "Shared" on the left pane, then "Shared by me."
6. Ensure File Sharing Control and Security
54% of employees use their personal email to send company files. Keeping files securely stored in once place is vital to any business, especially if you're subject to any type of data security compliance regulations.
OneDrive is easily accessible from any device, so if your staff member is working from home and needs to get a file to someone, they don't have to use their personal email, but instead can access OneDrive online and send the file directly from there, a much more secure option.
7. Sync OneDrive With Your Devices
Do you have a sales team taking photos at a trade show and an eager social media team just waiting to get them to share with customers? This can all be easily automated with OneDrive.
Have your team sync their smartphone photos while at the show with their company OneDrive account and seconds after they're taken, they'll appear in OneDrive online, ready for the social media team to share.
Syncing with your computer is also a handy way to ensure all your documents are readily available whenever you need them, whether you're logging in from your office desktop or your home tablet.
Get a Custom Office 365 Setup from Technology Visionaries
Do you use Office 365 but aren't fully taking advantage of all its features? Technology Visionaries can show you the ropes and set up Office 365 automations and functions that will improve your office workflow.
Contact us today for a free consultation! Just call 732-587-5960 or request one online.