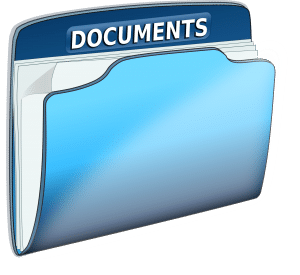 Switching to an electronic document management system provides numerous advantages over a traditional, old-fashioned, and hard copy document storage system. Some of these benefits are improved searchability, better security, and more efficient document sharing and access.
Although companies benefit from going digital with their documents, the work involved in making the transition can pose a challenge. Fortunately, you can follow these steps to help you prepare and upload your important documents as smoothly as possible.
Assign Workers
Preparing, scanning, and indexing documents into the new system will likely call for multiple employees. You can assign certain manual aspects of the process, such as running the papers through the scanner, to an entry-level administrative employee or a clerk. Other tasks, such as categorizing documents by importance or type, may require the expertise of a higher-level worker. Delegating tasks to the right people helps minimize mistakes and makes the transition process more efficient.
Create a Document Management Schedule
Instead of tackling the entire transition project at once, it's a good idea to schedule the organizing, scanning, and indexing in batches. This is true especially for offices that work with large volumes of documents. Depending on the needs of your organization, you may begin by transitioning the most sensitive or urgent documents first, such as medical records or current client contracts. You can work with other less important documents at a later time.
Scheduling the project by batch also gives your staff an opportunity to learn the ropes of the electronic document management system. On top of that, focusing on a narrower selection of records helps workers find a more natural work rhythm, as files that fall under one category will need similar handling.
Make Strategic Document Storage Decisions
The transition from paper to digital serves as an opportunity to perform reviews and get rid of documents you no longer need. Different industries have varying rules on how long a record should stay on file. If you no longer need to keep certain physical files, dispose of them securely instead of transitioning them into your new system.
Provide Scanning and Uploading Guidelines to Your Employees
Before you hand over the first batch of papers for scanning and uploading to the new system, make sure to brief your workers on the proper process. Some of the important steps your employees should take are the following:
Evaluate the documents for quality. Take out any documents from the batch that will require special handling.
Fix damaged papers if possible. Problematic pages could produce low-quality scanned copies that might be unusable.
Remove paper clips, staples, and other obstructions from the documents. These objects can damage a scanner.
Companies looking for a reliable electronic document management solution can turn to Technology Visionaries LLC, a reliable IT company in New Jersey. With our solution, you and your staff have the power to manage, distribute, control, and access electronic documents with just a few clicks of your mouse. Additionally, you'll boost efficiency within your business processes and save thousands of dollars yearly on fax supplies, toner, paper, and printing.
Contact us today for more information.