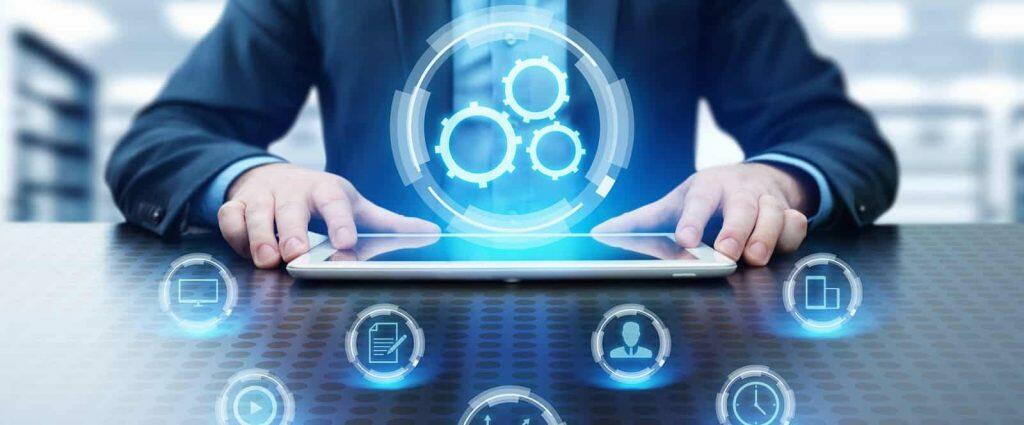 Have you ever been working to meet a deadline and suddenly just when you need it to go faster, your computer slows way down? It's frustrating to be hit with IT issues out of the blue that can mean a missed client deadline or costly downtime.
Unmonitored computers can have all sorts of things happing "under the hood" and ready to go wrong without you even knowing. Then suddenly an issue rears its head and you've got a critical, work-stopping problem on your hands.
Our team at Technology Visionaries saw that our small business clients in New Jersey had a need for someone to keep a watchful eye on their computers and alert them before something went wrong. Proactive computer monitoring works silently in the background and helps you know when to fix a small issue before it becomes a major problem.
And the best part about our computer monitoring service? It's FREE!
We offer our free computer monitoring service to support our mission of helping small businesses in New Jersey thrive, and of course, we'd also like to work with you when you need us.
We'll tell you a little more about our service shortly, but first… why should you take advantage of proactive computer monitoring? Read on to find out!
Why Should All Your Computers Use Proactive IT Monitoring?
Technology provides a backbone for nearly all office functions, from human resources to sales to project management. When that technology is having problems and can't support you as usual, your business suffers.
98% of organizations report that one hour of downtime costs them over $100,000. (Rand Group)
Here are five reasons to consider computer monitoring for your office.
1. Strengthen Data Security
Computer monitoring can catch any suspicious scripts, such as viruses or spyware, on your system and alert you so they can be removed. If you don't know what to look for, hackers could already be in your system stealing credentials and other sensitive information without you even knowing it. Monitoring scans your system for these data security threats.
2. Reduce Costly Downtime
Every moment a computer is out of commission, it's costing you money. Both in urgent repair costs, which are generally higher than proactive maintenance, and in lost staff productivity time, while awaiting the repair. Computer monitoring is designed to spot issues before they cause downtime, saving you both money and frustration.
3. Keep Computers from Getting Sluggish
Computers can naturally get more sluggish over time if they're not maintained properly. Have you ever watched a spinning wheel or hourglass in frustration waiting on your computer to catch up? As computers get slower, productivity suffers, and it takes more time for staff to do their daily tasks. Monitoring identifies issues causing a computer to slowdown so they can be fixed.
4. Respond to Problems in a Timely Manner
Remote computer monitoring allows issues to be handled as they're identified, rather then letting them get worse over time. What you don't know can hurt you in the IT world, and when you can address maintenance tasks right away, it saves you from getting nasty surprises right when you don't need them.
5. Computer Health and Lifespan
Proactive computer monitoring gathers system health data over time, which can let you know if a particular maintenance task is needed or alert you ahead of time that you may need to upgrade soon. By knowing the health of your computers, you're able to proactively maintain them, increasing their usable lifespan and saving you on replacement costs.
How Does Our Free Computer Monitoring Work?
With the ability to have your company's computers monitored for free by Technology Visionaries, you get all the benefits of proactive computer monitoring with zero risk!
Here's how our service works.
A small, light-weight software application called NetCare is installed on each computer at your office. This agent monitors for more than 100 different conditions that could impact the computer or network's performance, security, or reliability.
When an issue is identified, you're sent an email with details on the issue. Then you can choose to:
1. Fix the issue yourself
2. Have us fix it for you (we'll quote you, so you know how much it is up front)
Why are we offering this for free?
Our recent investment to upgrade our infrastructure and operational efficiencies allow us to provide this very valuable service at no cost to you. And of course, we do hope you'll choose us when you need some IT help in the future, but there's no obligation at all. We're just happy to help keep your business IT running smoothly.
How Can I Sign Up for Free Computer Monitoring?
Would you like the experts at Technology Visionaries to keep a watchful eye on your computers and let you know if any issues arise?
It's easy to sign up. Just fill out the form at the bottom of this page.