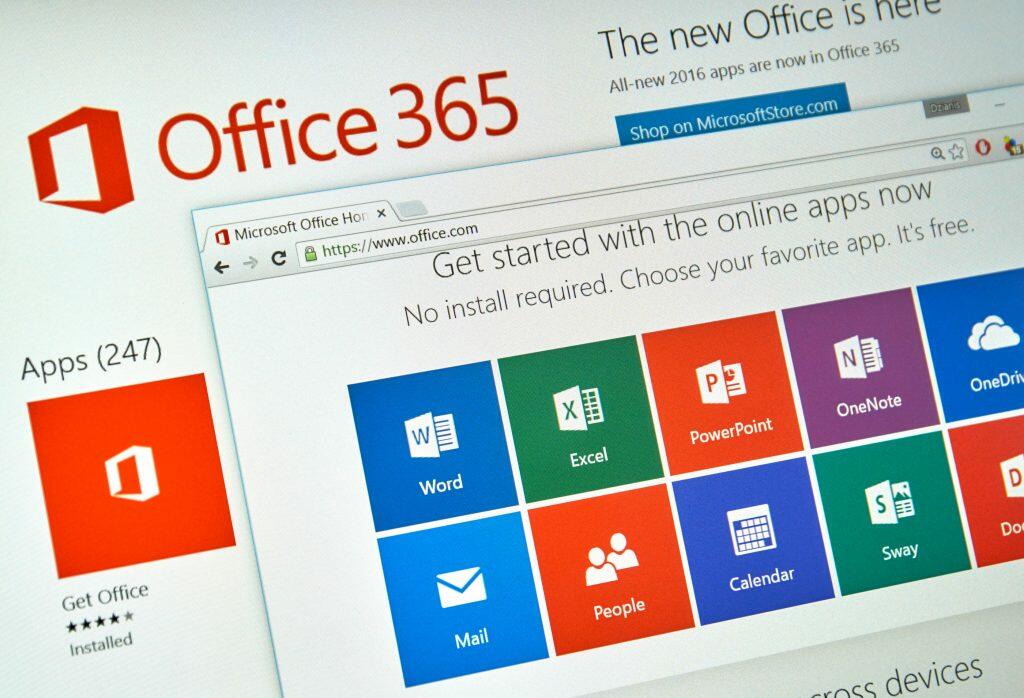 Office 365 has more people using it than any other cloud service with 1 in 5 corporate employees globally using this cloud-based office suite. One lesser known feature of the application is a tool designed to help you keep Office 365 as secure as possible. This tool is called Microsoft Secure Score.
Offices are much more mobile these days, with employees logging in to company software from desktops, mobile devices, and from locations both inside and outside the main office. This makes securing your applications even more challenging.
Balancing security with ease of use is something that Technology Visionaries helps our clients do every day. We offer top-notch cloud services to New Jersey businesses and our support includes helping them ensure network and application security.
If you've been wondering about all those security settings in your Office 365 administrative dashboard or which settings are most recommended to keep your users and data secure, Microsoft Secure Score is the answer.
What is Microsoft Secure Score?
Formerly known as Office 365 Secure Score, Microsoft updated the name and expanded its capabilities past just helping secure Office 365. Microsoft Secure Score is located in the Microsoft 365 Security Center and it basically scores you on how secure your platform is.
Features include:
Scores based upon your security settings
Configuration recommendations
Filtering by category
Robust visualizations to make it easy to read
Click to fix interface
Your organization is given points for configuring various security features, regularly reviewing security related reports, and addressing improvement actions with third-party applications.
Scores are compared against others in your industry, companies with the same number of seats, and Office 365 users as a whole.
New additions include recommendations from Azure Security Center and Microsoft Defender ATP (coming soon). Microsoft's goal is to take the benefits of Secure Score past just Office 365 into multiple other Microsoft products.
How to Use Secure Score
Using Secure Score is fairly straight forward. You can access it at https://securescore.microsoft.com/ or by clicking on the Secure Score widget on the Office 365 Security and Compliance Center home page.
You'll need to have Global Administrator, Security Administrator, or Security Reader access permissions.
You'll initially see a summary of your score that lets you know how many points you've achieved out of how many points are available.
Next, when you click into the Score Analyzer, you'll get detailed recommendations according to a variety of categories, such as "identity" or "data".
Here is an example of the types of security recommendations you may see suggested:
Require MFA (multi-factor authentication) for all users
Store user documents in OneDrive for Business
Review mailbox forwarding rules weekly
Designate more than one global admin
Activate Information Rights Management (IRM)
Turn on mailbox auditing for all users
You'll see some suggestions that say "not scored" and that means that it's a lower-level security enhancement that you might want to make, but it's not critical enough to be reflected in your overall score.
As you click into each item, you'll open up a window with more information and details on the actions you can take.
You'll basically get four main choices for handling the recommendation made by Microsoft Secure Score.
View Settings: Takes you to the configuration screen so you can make the suggested change. (Points can take up to 24 hours to reflect an update.)
Resolve Through a Third Party: If the suggested item is being handled already by a third-party application, you can note that, get the points for it, and also keep the recommendation from coming back up.
Review: This action is for suggestions that include reviewing security related reports, such as reviewing mailbox access by non-owners. This doesn't make any system changes, but lets the system know you've reviewed the suggested report.
Ignore: If you've decided that the recommended action isn't one that your organization needs to take and you accept the risk, you can choose "ignore" to let Secure Score know. It will reduce the total number of Secure Score points you can achieve. This action can be undone by reviewing history.
Some other nice features of Microsoft Secure Score include the ability to review your score over time to see how it's improved. You can also access a complete history of any changes in case you need to track down a particular setting change that may have impacted user experience.
Using Microsoft Secure Score is a good way to get an overall view of how secure your cloud-platform is to help prevent data breaches of your network. The system's recommendations also give you educational insights into various security settings and their importance that you can then look for in other cloud-based systems.
How Secure is Your Cloud?
Technology Visionaries offers FREE security assessments for all your office technology. Don't wonder if your network is safe, contact us today and find out!
You can request your free security assessment by calling 732-587-5960 or filling out our contact form.