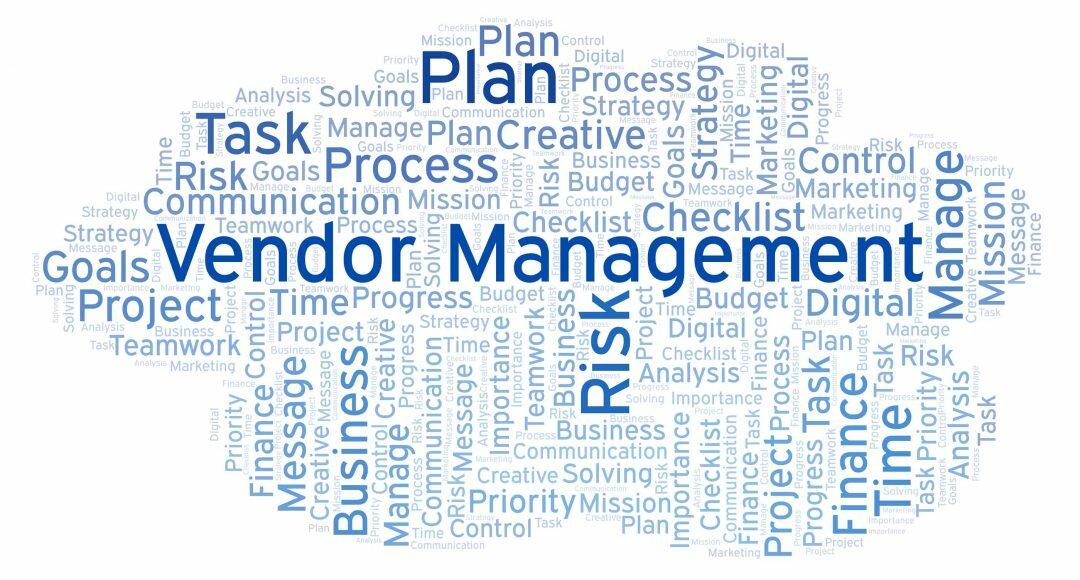 You're putting in a new high-tech conference room that's really going to wow your clients but handling all the different vendors you'll need to complete it is taking more time than you envisioned.
There's your internet service provider to call to get another access point installed for internet connection, your phone carrier to ensure your conference call lines are set up, the electronics installation vendor for that large screen that's going to make video conference calls look like you're in the same room…and…the list goes on.
Day-to-day handling of your IT vendor relationships to stay on top of billings, projects, cloud software support, and maintenance tasks can be a real drag on your team's productivity and it's easy for communications to get lost along the way.
Technology Visionaries offers a single point of contact for IT vendors… and that contact is us! Though our vendor management services we help businesses in New Jersey improve their focus and productivity by taking their technology vendor management off their plates. All they have to do is just let us know when they need something, and we'll contact and manage the appropriate IT vendor. Easy!
Ways that IT Vendor Management Can Make Your Life Easier
Due to the digital nature of today's workplace, the number of IT vendors the average company works with has significantly increased over the last ten years.
47% of companies say they work with more than 10 IT vendors. (ZDNet)
You add one cloud-based application, then another, and before you know it, your team is spending a significant amount of time just managing those relationships, taking time away from managing and growing your business.
Technology vendors that companies work with on a regular basis include:
Internet Service Provider (ISP)

Telephone Service Provider

Computer Repair & Maintenance Provider

Hardware Supplier

Mobile Carrier

Mobile or Desktop Operating System Tech support

Website Service Provider

Commercial Software Provider

Cloud-Services (like Office 354, QuickBooks Online, etc…)
In the course of a day, you and team could be spending time dealing with multiple IT entities. For example:
Your website goes down, and you need to call your website host to find out what's wrong.
Your accounting person is having an issue connecting a bank account to QuickBooks and has to contact their tech support.
A new employee is coming on board and your HR department is contacting your mobile carrier to get them a company phone.
Imagine just how much time you could save by simply putting in an online support ticket for all those needs and having someone else take care of it for you.
Here are the key benefits you can enjoy by signing up for Technology Visionaries Vendor Management Services.
Maximize Vendor Responsiveness
Are you having trouble with vendors following up with their promises? Are things getting lost in translation? We'll ensure you're happy with the support you're receiving from your IT vendors and take care of all the follow up for you to ensure they're on task and meeting deadlines.
Streamlined Operations
Instead of your staff having to keep on top of multiple vendors, they get a single point of contact. So, handling anything IT related is quick and easy. They can focus on your business instead of being bogged down managing all those vendor relationships.
Reduced Costs
We'll ensure you're getting the best pricing and vendors are living up to their end of your agreements. You pay only one low monthly cost, which is easily recouped in both time and cost savings from efficient management of all your IT vendors.
Monitoring and Tracking Performance
We have the tools that allow us to track and monitor vendor performance so you have metrics that can help you compare vendor cost vs performance month to month and year over year. This type of data can help you see right away if a relationship needs to be changed or if your vendor deserves a huge thank you for a job well done.
Reduced Downtime
When a cloud application vendor or server goes down, trying to deal with it yourself can be stressful and at the same time, you're also trying to deal with the costly downtime. We'll stay on top of your critical service vendors to reduce downtime and their related costs.
Security Compliance
If you're subject to data privacy and security compliance regulations (such as HIPAA or FINRA), you're also required to ensure any IT vendors that handle your data are in compliance as well. Technology Visionaries will ensure your IT partners have the proper documentation and protocols needed for any security compliance needs so you never have to worry about unintended compliance violations.
Get Peace of Mind with IT Vendor Management Today!
Save time and money by having Technology Visionaries manage all your IT vendor relationships, improve vendor performance, and reduce downtime.
Give us a call today to learn more at 732-587-5960 or reach out online.