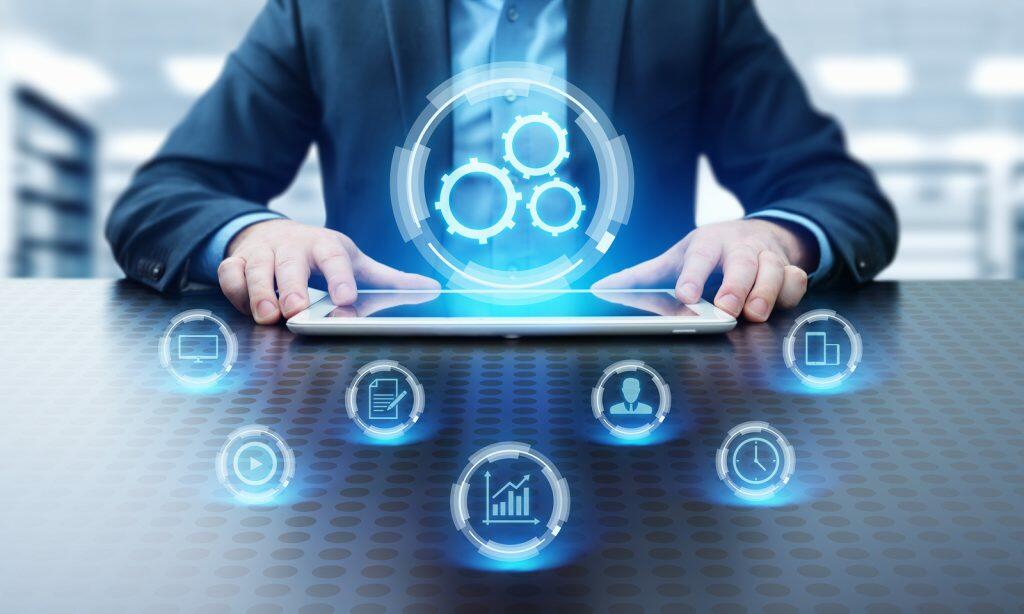 If a natural disaster caused damage to your office, could your business survive? If all your computer systems went down due to a ransomware attack, would you have a way to recover your data and get back up and running quickly?
Those are just some of the questions addressed in a business continuity plan.
But business continuity planning goes beyond just wondering what might possibly go wrong and includes both precautions to mitigate risk (like a cloud backup system) and steps to take to bounce back as fast as possible after a catastrophe.
Each minute of unplanned downtime costs businesses $926.00.
Business continuity is all about continuing your company no matter what disasters may come that stop your operations. These can be due to cyberattacks like ransomware or a data breach that exposes customer credit card details or from extended downtime due to a major hard drive crash or natural or manmade disaster at your premises.
Downtime costs add up fast each hour your company can't operate as usual. The following are the areas where businesses lose money during a downtime incident and the average cost of each area:
Overall business disruption: $201,550
Lost revenue during downtime: $197,500
Lost IT productivity costs: $56,789
Recovery costs to get back up and running: $17,570
Equipment costs (repairs/replacement): $8,865
Most business owners can agree that business continuity is important, but they aren't sure where to get started with a plan. We'll go over the basics below to give you a guide to creating a solid business continuity plan for your company.
Guide to Creating a Good Business Continuity Plan
The thought of coming up with every scenario and risk area to your business and how to handle them all can seem overwhelming at first. But if you break it down into steps, and tackle those one by one, it can make the job much easier and help ensure you've got a plan for multiple potential disasters that could impact your operations.
Step 1: Do a Risk and Impact Analysis
Your first step will be to predict the types of things that can disrupt your business and what the consequences would be. This includes running potential loss scenarios and looking at anything that could impact your day-to-day operations.
Disruption causes could be things like:
Cyber attack that takes down your network
Failure of a supplier to deliver goods on time
Natural or manmade disaster at your premises
Server or hard drive crash
Extended power outage
Outage of a cloud service provider
After you've identified potential risks to your operations, you want to also consider the impact of those events happening and factor in the duration of disruption.
For example, you may estimate that you'll lose $100,000 the first hour if your operations are disrupted due to a ransomware attack, but if you're down for an entire day, that number could be closer to $800,000.
Some of the financial and other impacts you'll want to take a look at are:
Delayed sales or income
Lost sales during outage
Increased expenses (overtime labor, etc.)
Regulatory fines (in the case of a data breach)
Contractual penalties for missing client delivery deadlines
Loss of customer trust and future business
Step 2: Create an IT Disaster Recovery Strategy
Most companies rely on their technology to keep operations going, so when that technology is down, their business is effectively at a standstill. Your next step in your business continuity planning is to identify the IT infrastructure you have now, and how that could be recovered after an outage.
For example, if you're hit with a ransomware attack tomorrow and all your business data is rendered unusable, do you have a backup and recovery system in place that includes ALL of your data and that could be recovered within a few hours to mitigate downtime?
Do you have an IT provider that you work with that you could call on to help immediately in the case of a data breach or malware emergency?
This step is about identifying your weaknesses to IT recovery after a downtime incident and to fortify those so you'll be ready should a catastrophe occur.
Step 3: Document Your Business Continuity Plan
Now that you have the risk scenarios and IT recovery capabilities of your business identified, it's time to put your plan down on paper. This will act as an instruction manual to your team and guide them though business recovery after multiple types of incidents.
You'll find that recovery steps after a hard drive crash may also include similar steps to the ones you take after a virus infection, because in the case of both, you may need to rely on cloud services to recover data.
As you're documenting your plan, you'll also include things like:
Recovery teams and who is responsible for which tasks
Relocation or remote work plans
Contact lists for vendors (IT, internet service provider, etc.)
Drafts of outage or breach notification letters for customers
Step 4: Training & Testing
Plans become stronger after they're tested and have the input of people at all levels of your organization. For example, when you begin training, someone in your sales department might offer an additional post-breach customer contact possibility available through a CRM program.
You'll want to thoroughly train your team on your business continuity and disaster recovery plan, including drills taking them through disaster scenarios. This will give them the familiarity with the plan that's needed to execute it quickly and efficiently when a real incident occurs.
It's also important to regularly review your business continuity plan and update it for any changed or evolved business processes to ensure it's always up to date.
Need Help with Business Continuity Planning & Disaster Recovery?
Technology Visionaries can help ensure your business is covered in the event of a data loss or downtime emergency. We'll help you craft a strategic plan that provides a strong safety net that keeps you protected from multiple potential business disruptions.
Schedule a free consultation today by calling us at 732-587-5960 or using our contact form.