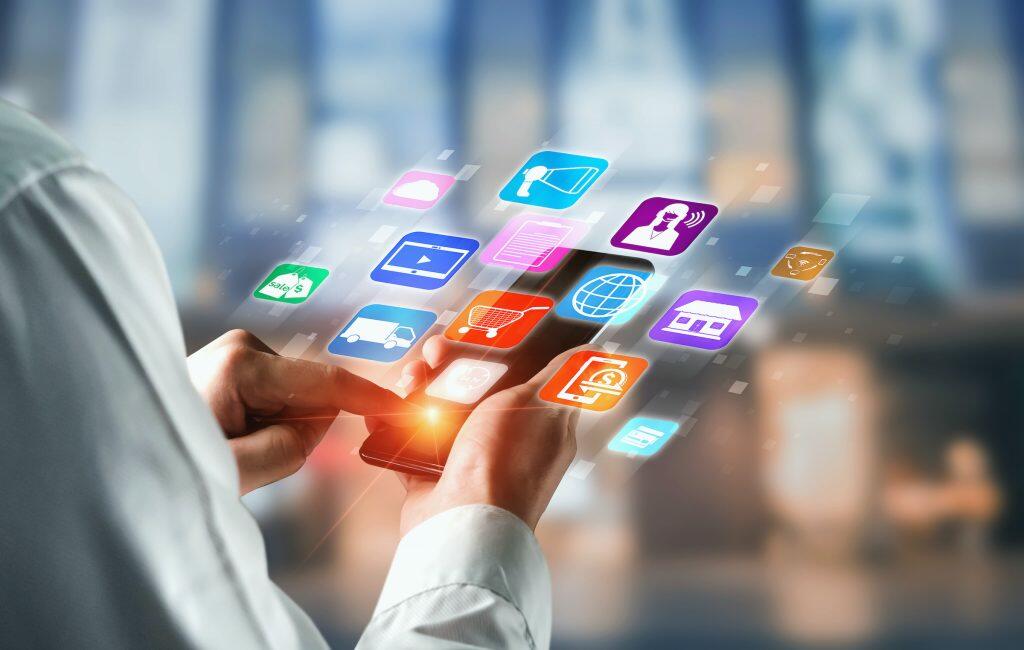 While the march of technology has made many capabilities affordable to small businesses that they didn't have access to before – such as multi-function phone systems with VoIP – there are still some things that have remained too expensive for them.
One of these things has been creating custom business applications. This type of endeavor generally meant hiring an outside team that can design an app and user interface and has the ability to write code and port the app to multiple platforms. Development generally is months long.
Pricing for building a custom app typically ranges between $100,000 to $500,000, not something that most small or medium-sized businesses can afford.
But an emerging technology trend called "democratization of expertise" has been making complex, expensive technology undertakings easier and much cheaper. One of the early examples is how websites can now be put up by anyone without any coding experience, and a more recent example is the ability for businesses to built custom apps themselves affordably.
Microsoft Power Apps
Microsoft launched Power Apps three years ago in November 2016 and have continually beefed up the platform capabilities since then. The service allows users to create their own custom business applications simply and without needing to know a single line of code.
Power Apps significantly decreases the time it takes to design and deploy a business app and also makes it affordable for smaller companies to now take advantage of custom applications (web and mobile) that can help power their workflows.
How Does Power Apps Work?
Power Apps is a cloud-based service that allows users to build and use custom business applications that can connect to their data from hundreds of different sources. The apps can be designed to work across web and mobile and can be built by just about anyone, with no design or coding experience necessary.
From the front-end, the app creator is presented with a comprehensive interface that includes the ability to design using a template or from scratch.
Think of how today's website editors work as compared with 20 years ago. You used to need to work with a designer to visually design a site's images and with a web developer who could write the code to run the site. But with today's website creators, like WordPress, even novices can easily put up a great looking website by using a drag-and-drop interface, with the program doing all the back-end coding automatically.
It's the same with MS Power Apps. You get a user-friendly interface that allows you to put the pieces of your business application together and the service does all the back-end programming to make the app work.
Microsoft Power Apps Simplifies Custom App Creation
Three Formats for Building
Users can choose from three main formats for building their business applications:
Canvas Apps: Have the flexibility to arrange your user experience and interface exactly how you want it.
Model-driven Apps: Use the power of a Common Data Service, such as SharePoint, to quickly configure business rules and process flows.
Portal Apps: Allow users outside your organization to sign in and create and view data though portals on external-facing websites.
What are the Advantages of Using Power Apps?
Of course, the biggest advantage is having the ability to create custom applications for your small business without the large cost of development. Apps can also be turned around quickly, in just weeks, rather than months.
Power Apps is also fully integrated with Office 365 as well as multiple other platforms so you can centralize your workflows and create applications that connect to all your data.
According to a Microsoft commissioned Total Economic Impact™ study of the advantages of using Power Apps with Power Automate (their automation tool), the benefits include:
70% reduction in app development costs
15% average improvement in business efficiency within 3 years
362% ROI over 3 years
Here are some examples from case studies that show how companies have used Power Apps to improve their processes by creating their own tools.
Web hosting provider Rackspace saved over $400,000 by creating an app that gave all employees access to identical integrated tools.
Mall of America created a mobile app giving employees better access to mall data, improving escalator uptime to 97%.
TransAlta improved their wind turbine maintenance through a decision-support application, with just two weeks to full ROI.
How Much is Power Apps?
Microsoft offers a free 30-day trial for companies to try out Power Apps for themselves. After that, the pricing is as follows:
Run single apps: $10/user/app/month (two apps and a single portal)
Run unlimited apps: $40/user/month (unlimited apps and portals)
Power Apps also is available with certain Office 365 subscription plans, such as Office 365 Business Premium.
Take Full Advantage of Custom Cloud Applications
What do you wish your cloud applications could do for your business? Technology Visionaries helps businesses in New Jersey achieve their goals and reduce costs by streamlining their technology infrastructure.
Schedule your free consultation today by calling us at 732-587-5960 or using our contact form.