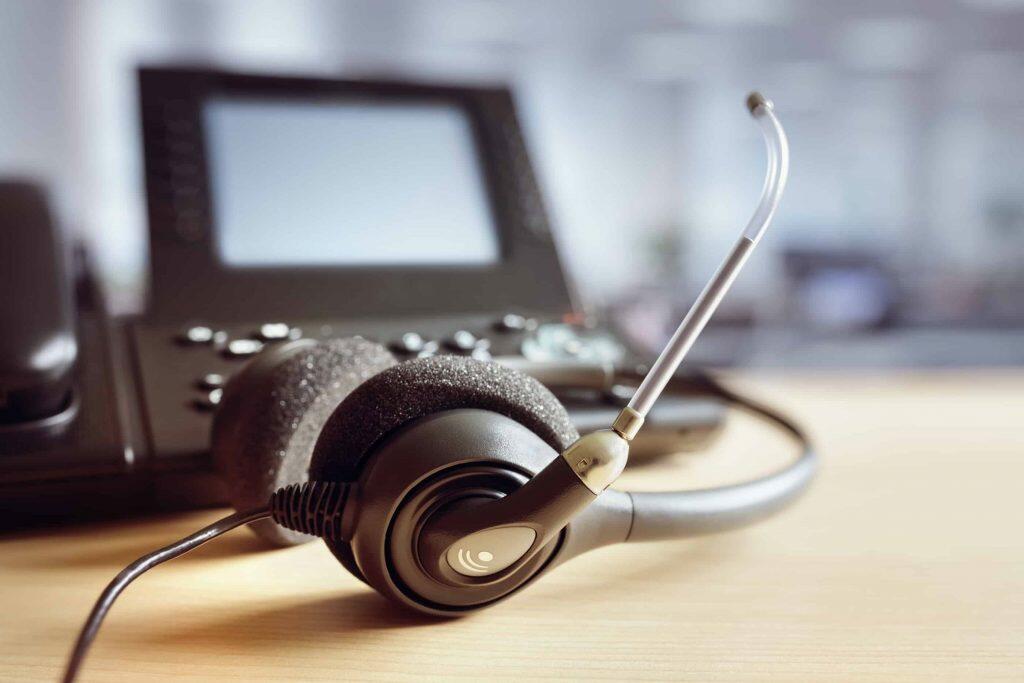 When it comes to cloud technologies, companies have been fast to adopt things like online cloud storage, backup, and productivity suites, like Office 365. But one cloud technology that is often overlooked is voice over internet protocol (aka VoIP).
VoIP had a bumpy start when it first came into use at the turn of the century, because the technology hadn't yet matured and there were many stories of dropped calls, spotty connections, and a "tin can" sound.
Today, VoIP is all grown up and the technology has advanced leaps and bounds, so much that you can't tell the difference in call quality between VoIP and landlines anymore.
The mobile VoIP market is expected to more than double between 2019 and 2024. (Statista)
At Technology Visionaries, we've seen a growth in popularity of VoIP phone systems, especially among small businesses who can save money while at the same time gaining features that help them compete with larger companies.
If you're still using a landline at your office, you'll want to read on for some compelling reasons to make the switch to a cloud-based VoIP system.
Small Business Advantages of VoIP
VoIP can provide some significant dollar savings as well as other benefits that help small businesses do more with fewer resources. That's why they're one of the cloud technologies that packs the biggest bang when it comes to the payback.
Here's why VoIP can be a big advantage for your small or medium-sized New Jersey business.
1. Cost Savings on Equipment
The equipment for a traditional PBX landline phone system can cost on average $1,000 per employee. With VoIP, you don't need all the expensive hardware that you do with PBX, and VoIP phones can be answered via computer, a handset, or a mobile device. This means significant cost savings just on the phone equipment itself.
2. Savings on International and Local Calls
Calling plans with VoIP are much less than those with analog systems. And because the communication is internet-based, you're not hit with expensive international calling rates.
Small businesses that switch to VoIP can see a savings from local calling charges of up to 40%.
3. Easy to Use
VoIP is designed to be user-friendly and it comes with an intuitive interface. A new user can be up and running in just minutes. This means you spend less onboarding time training employees on the phone system.
4. Can Easily Scale Up or Down
If you're locked into a landline contract, once you purchase equipment for new users, it's not so easy to scale back down should you find you don't need those extra phones anymore. VoIP services are designed to quickly add or remove user lines anytime, so you're never paying for more phone service than you need.
5. Tons of Included Features
The features of VoIP that come standard would cost you quite a bit on a landline system. The fact that several customer-centric features are built-in for no additional cost allows small businesses to sound like enterprise corporations when someone calls.
Just a few of the many features you get with VoIP include:
Auto-Receptionist
Answering Rules
Message Alerts & Missed Call Notifications
Call Recording
Visual Voicemail
Music on Hold
Mobile Apps
Integrates with Microsoft Outlook
6. Hosted or On-Premise VoIP
If you've been holding back from using VoIP because you want the security of an on-premise phone system, you can have the best of both worlds. Technology Visionaries offers both hosted VoIP through RingCentral and on-premise VoIP solutions through 3CX. So, you can choose the best option that fits your company.
7. Your Phones Go Where You Go
A major benefit of using VoIP is that you can answer your phone lines from anywhere using a computer or mobile device. This allows you to keep your businesses going in the event of a natural disaster that knocks out power at your office location. You team will also have the advantage of taking calls from anywhere, whether they're at a trade expo or working from home.
8. 24/7 Monitoring for Hosted VoIP
Never worry about your phones system going out and having to wait days for a repair technician to show up. When you use a hosted VoIP plan with Technology Visionaries, we monitor and maintain your service 24/7, so you can rest easy and know your calls are getting through.
9. Robust Security & Reliability
VoIP includes several layers of security to ensure your communications are always secure. The system is also set up for redundancy, meaning you stay connected even during disasters and outages.
10. Integrate Multiple Communication Systems
Because VoIP is cloud-based, it allows you to integration other types of communications with your phones that you can't do with an analog system.
Integrate things like video conferencing, team messaging, and online fax services.
Get Your Complimentary VoIP Consultation Today!
Are you interested in seeing the rich features that VoIP has to offer? Our team can give you a demonstration, explain the cost savings, and answer all your questions.
Learn more about VoIP today by scheduling a free consultation online or calling 732-587-5960.